Preparation & Handling of Alternative Fuels (AF)
Waste for Cement Kiln Firing – Examples
Alternative Fuel Preparation – Why?
Alternative fuel preparation is required to change the waste's physical properties.
-Granulometry (Size)
-Water Content
-Foreign Bodies
-Viscosity
A homogeneous alternative fuel allows a higher substitution rate.
Alternative Fuel Preparation – How?
Solid Waste – Example Waste Tyres
Solid Waste – Cost of Shredding
Solid Alternative Fuel Installation – General Flowsheet
Size Classification of Solid AFs
Storage & Extraction of Alternative Fuels
Storage & Extraction – Fine Solids
Storage & Extraction – Lump Fuel
Pneumatic Kiln Feeding
Guidelines
-Separation of oversizes & metals
-Introduction to pneumatic transport through a rotary valve
-Pneumatic transport as short and straight as possible.
-Injection through a pipe, parallel and on top of the main burner, or a central channel if available.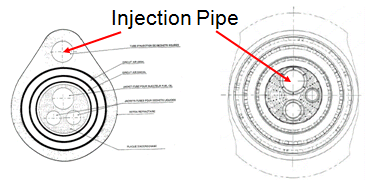 Gravimetric Kiln Feeding
Actuated double or tripple pendulum flap gate
Actuated shut-off gate(s)
-Protection of AFR feeding system during upset kiln operation.
-De-coupling of AFR feeding system.
Liquid AF Installation – General Flowsheet
Filtering
Discharge filter is mandatory
(for pump protection and to avoid atomizer blockage)
Standard solution: Double basket filter (manual cleaning)
Screen size depends on fuel specification:
Recommended 1.5 mm, max. 5 mm (for good atomization)
Storage & Mixing of Alternative Fuel in Cement industry
Minimum 2 tanks (one for kiln feed, one for new deliveries)
Vertical installation
Conical or rounded bottom
Continuous mixing with mechanical agitator (circulating flow only second choice)
Retention wall
Fire protection (water and foam)
Kiln Feeding Pumps for Liquid AF
2 Pumps in parallel (one stand by)
Spec.: Particles (wear), continuous flow (no pulsations) and high pressure
Standard pumps for liquid AF:
Screw Pole Pump
-little pulsations
-not suited for very abrasive solids and solvents
Membrane Pump
-large pulsations
-suited for solvents
Flow Measurement & Injection
Coriolis Type Flow Meter
no wear parts, no flow restrictions
simultaneous measurement:
-flow rate [m3/h]
-Density [kg/m3]-  correlation to water content
-Temperature [°C]
Two-phase Nozzle
atomization with pressurized air or steam
design of atomizer depends on max. particle size
for more information please contact us